The Aum Golly series of poetry books explores the limits and possibilities of creative technology. At the same time, we use the same tools and technologies throughout the publishing process.
Artificial intelligence in Aum Golly product images
Some of Aum Golly's product images are made using artificial intelligence. First of all the cover picture is made by Midjourney and is one of 23 illustrations in the book of poems.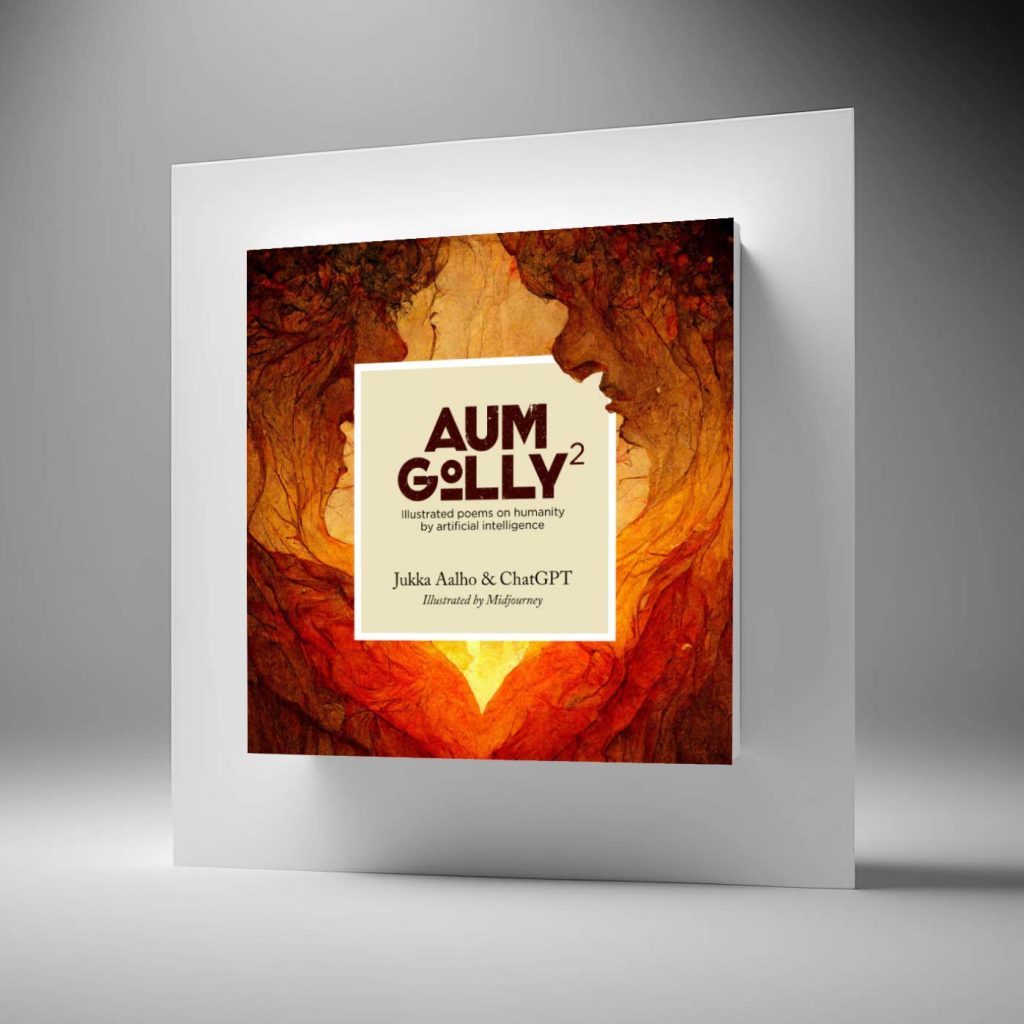 In some product pictures, the cover image is embedded in a background image made by Midjourney. For example, above Midjourney has made a white background on which the cover image has been embedded using Photoshop.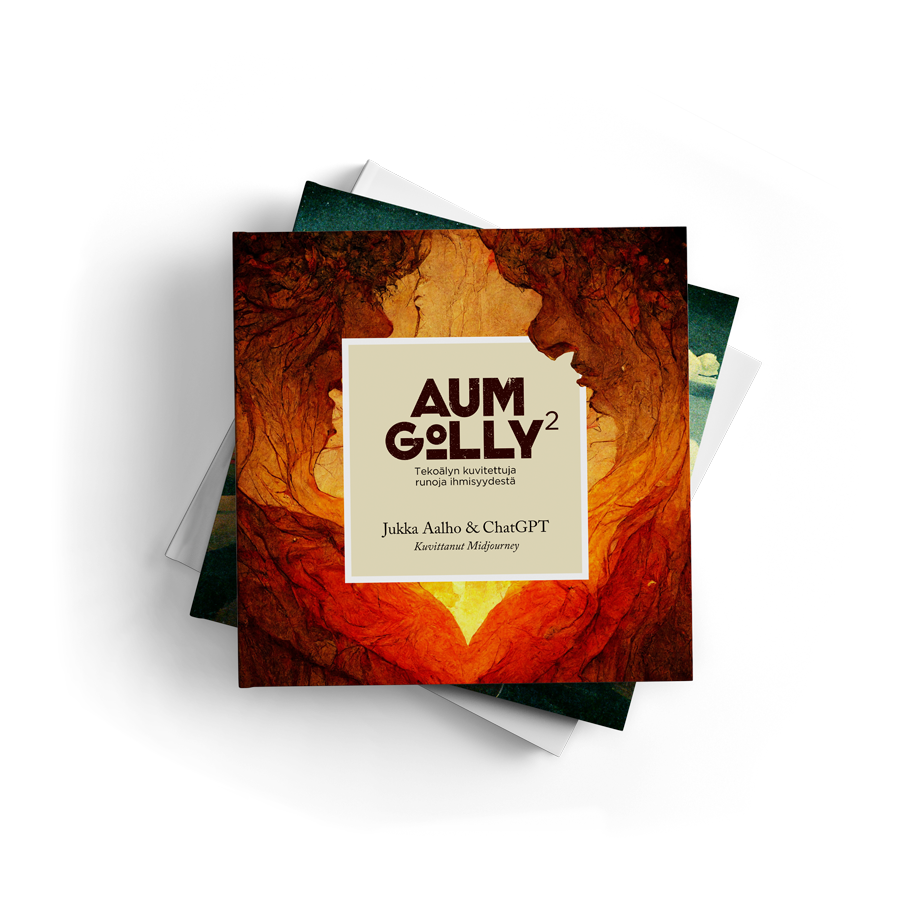 The same technique has also been used for product images based on more traditional image processing. The Aum Golly shown above is embedded in a Photoshop model with the shadows and books already in place.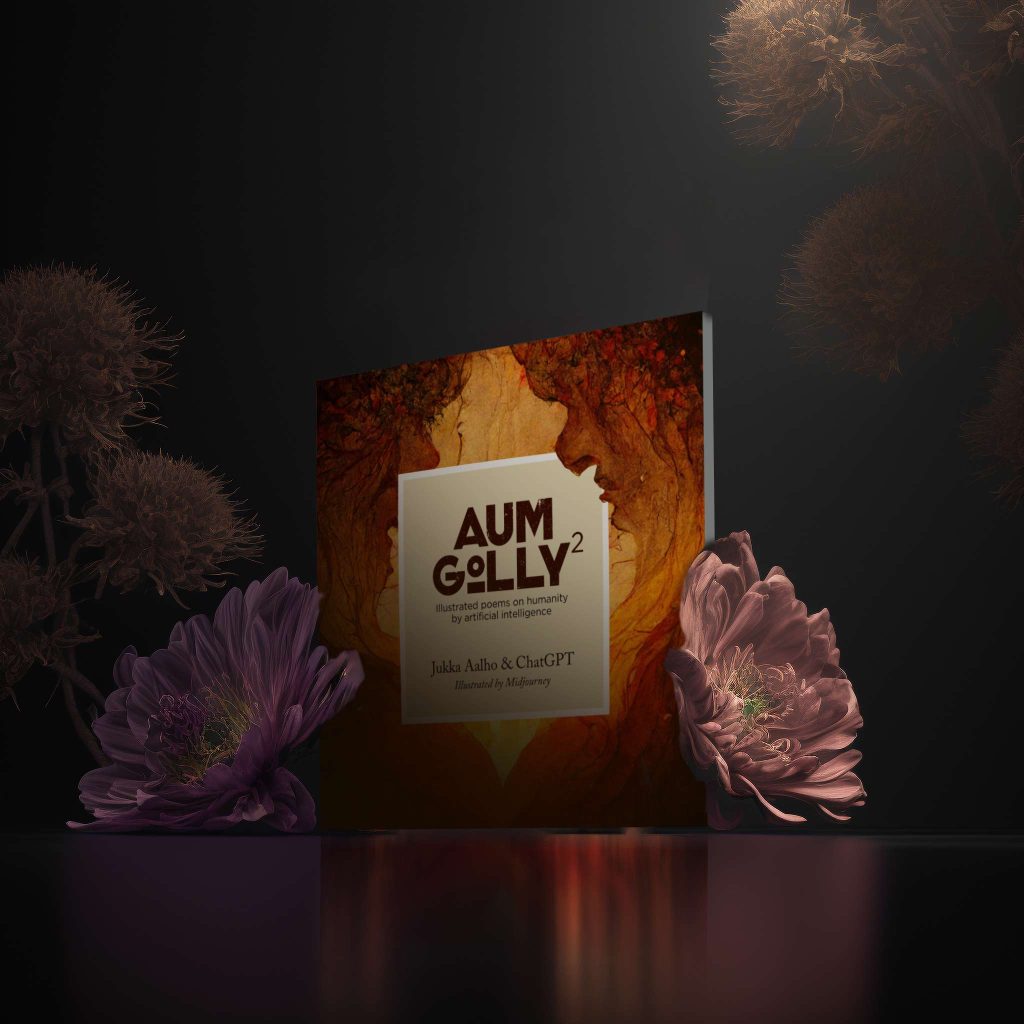 Neural filters are also used in Photoshop, for example to better match the colors of the original image with other parts of the image. This makes the result more natural.
Some product images are more successful than others. Others remind one of the skill level of the Talented Nephew. They're still mostly suitable for quick social media advertising and small screen shots – at least with a little polishing.
Other examples of product images made with AI
The Kertojan ääni podcast's Instagram account also features other photos made with a similar technique. Midjourney has created the background image, over which the cover image shared by the publisher has been photoshopped.
In these, the embeddings are generally more successful than in the previous examples.
By adjusting the light, shadows and color tones, the images become believable product images, apart from the fantastic background. The books are at the easier end of the product image spectrum, as the books are geometric and it is easy to embed another image on a flat surface.